666 – Our Flaws Don't Disqualify Us PLUS Articles, Radio & Video Bible Study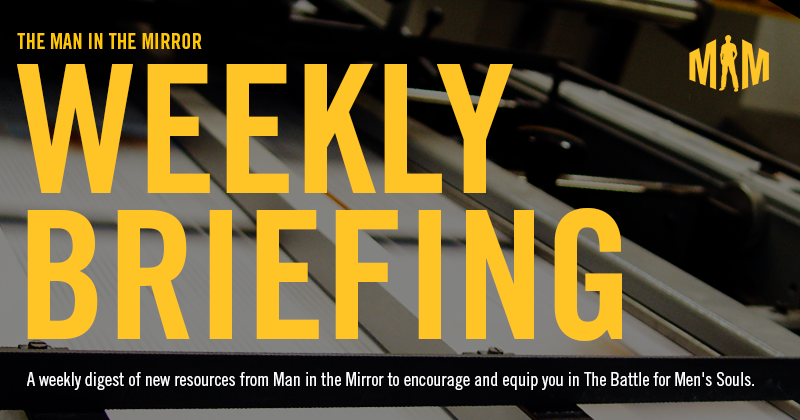 Here's what's new in the last 7 days…
---
As Pat Morley says, when we see a man transformed by the gospel, it often comes after years of faithful prayers on his behalf by a mother, grandmother, daughter, wife, sister, or friend. We want to link arms with these women of God, as they are powerful partners in our vision to see every church disciple every man.
To this end, we are excited to announce our new biweekly email for women who are passionate about men's discipleship. If you know women who might benefit from tips, encouragement, stories, and resources, invite them to subscribe here!
---
This Week's Video Bible Study…
July 1, 2016 | Where Were You When the World Went Weird?
While we probably have many different opinions about how we got into the current situation, we can probably all agree that the world is getting a little crazy. It's a weird time to be a Christian. Yet as we'll see in 1st Peter, it has always been weird to be a Christian. That said, it's also a perfect time to be a Christian.
Join us as we start exploring the advice Peter has to offer Christians who are trying to figure out how to walk with Jesus in an increasingly weird world. It's going to be a great day!
The Big Idea: Be a thermostat, not a thermometer.
Click here to watch or listen to the Bible Study.
---
From the PatrickMorley.com Blog…
June 30, 2016 | Our Flaws Don't Disqualify Us
Our flaws don't define us. Our flaws don't disqualify us. Our flaws are part of our humanity. Often one man's flaw is another man's strength. For example, one man likes quiet people, so he…
---
The Bible's Transforming Power
---