668 – Is Trusting God Enough To Succeed? PLUS Articles, Radio & Video Bible Study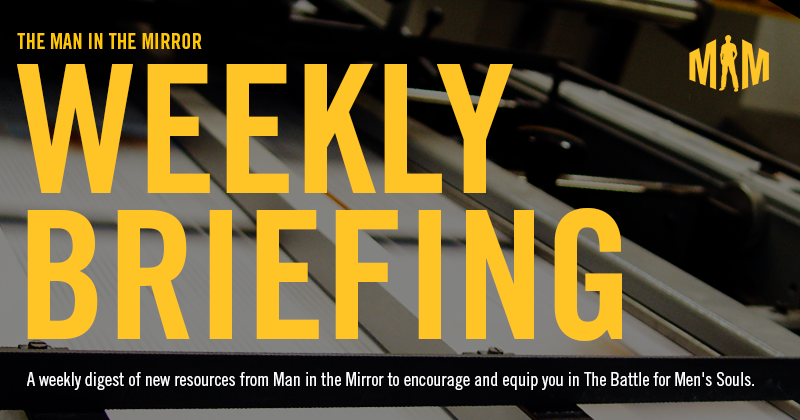 Here's what's new in the last 7 days…
Come and Learn How Thousands of Churches Are Already Discipling More Men Than Ever!

Learn more: Dr. Pete Alwinson, church planter, pastor and teacher has been making disciples effectively for 30 years. Here are his thoughts on why you should attend FUEL: Midwest.
---
This Week's Video Bible Study…
July 15, 2016 | Finding Truth You Can Trust
If you're like most men, there are areas of your life where you wish you were doing better. And yet we can go weeks, months, or even years without seeing any real improvement.
The temptations and distractions of our current culture don't help – we certainly can't learn about true manhood by watching TV or reading the internet. So how do we find a truth that we can trust to help us become the men we have always wanted to be?
David Delk continues our series of 1 Peter, and gives practical insight that can make a difference in your life right away. It's going to be a great day!
The Big Idea: You only have two choices: live in the Word, or die in the world.
Click here to watch or listen to the Bible Study.
---
From the PatrickMorley.com Blog…
July 14, 2016 | Getting Through a Bad Day
Yesterday I had a mini faith crisis. Or maybe it's that I was upset with God for not being more responsive. Or maybe I was just tired since I got up way too early yesterday. Actually, it was…
---
July 13, 2016 | Our Marching Orders Don't Need To Make Sense
Jesus told Peter to push out into deep water and let down his nets for a catch. Remember how Peter responded? "Master, we've been fishing hard all night and haven't caught a thing. BUT…
---
July 10, 2016 | Is Trusting God Enough To Succeed?
To have God on your side is better than having the right strategy. But can you imagine what will happen if you have both? The problem with "I just trust the Lord" is that if you are working the…
---
Exchanging the Truth for a Lie
---