670 – Things To Do While Living In Rome PLUS Articles, Radio & Video Bible Study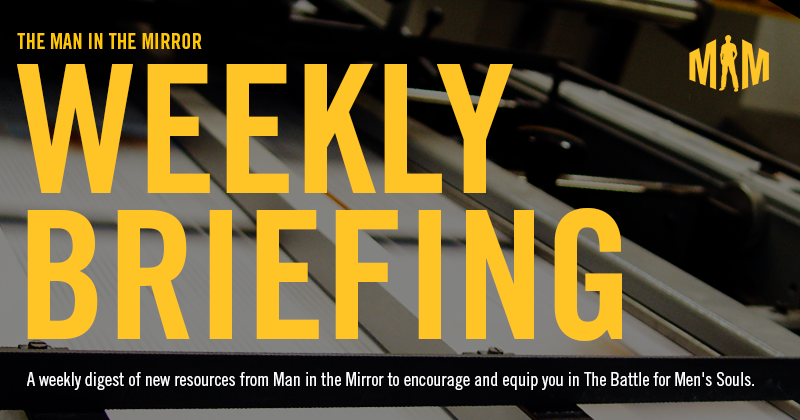 Here's what's new in the last 7 days…
Congratulations to the MPD Class of July 2016!
The four men pictured above between Pat, Brett (far left) and David (far right) are our latest field staff to complete their Monthly Partner Development training! We're excited to see them complete this next step in the growth of their ministry with us at Man in the Mirror, and invite you to pray for them as they return to their homes to continue reaching and discipling men!
Pictured left to right: Bill Dodge (recently elevated from Field Representative to Area Director in Florida), Steve Basht (our Area Director from Maryland), Damon Hawkins (also recently made Area Director here in Florida), and Braden Randall (here from Arkansas for further training as a Field Staff Trainer).
Come along side us in reaching the men in your area! Go to mimfieldstaff.org to learn more!
---
This Week's Video Bible Study…
July 29, 2016 | Things To Do While Living In Rome
In Gibbon's Decline and Fall of the Roman Empire, Francis Schaeffer found five attributes that marked Rome at its end: a growing love of show and luxury, a widening gap between the very rich and very poor, an obsession with sex, freakishness in the arts masquerading as originality and enthusiasms pretending to be creativity, and an increased desire to live off the state. That sounds terribly familiar, doesn't it? Welcome to the new Rome!
So how can a Christian live Christianly in such a "Romanized" society? In this lesson we'll look at crucial advice Peter has to offer. And we'll start building a list of "things to do" while living in Rome. Join us. It's going to be a great day!
The Big Idea: Live such a good life that people know where to turn when Rome burns.
Click here to watch or listen to the Bible Study.
---
---