672 – The Astonishing Concept of Life PLUS Articles, Radio & Video Bible Study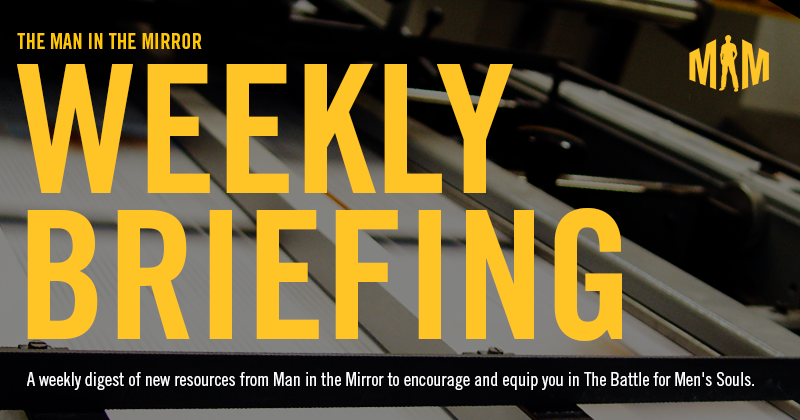 Here's what's new in the last 7 days…
Do You Know a Man In One of These Cities Eager To Grow?
Why not see if he wants to attend a life-changing men's event as your guest?
August 20th
Success That Matters
Pensacola, FL

September 10th
Rewired
Siloam Springs, AR

September 17th
Rock Solid Men
Gurnee, IL

September 23rd
Rock Solid Men
Minooka, IL

September 24th
Success That Matters
Waupun, WI
To see the full church event schedule, click here.
Don't see your city? Here's how you can bring one to your church.
---
This Week's Video Bible Study…
August 12, 2016 | How You Can REALLY Make a Difference
Imagine your neighbor. He knows you're a Christian. You know he's not. He's constantly testing your patience, puts everything you say under a microscope, and needles you for "believing" whenever he gets a chance. Or maybe it's a co-worker–or even a spouse or child. You already know the "proper" Christian response, right? But how can you ACTUALLY pull that off? Join us as we talk about how you can really make a difference in a world as weird as the one we've got. It's going to be a great day!
The BIG IDEA. To be a Christian is to love everyone and want God's best for them.

Click here to watch or listen to the Bible Study.
---

From The Blog of PatrickMorley.com…
August 12, 2016 | The Astonishing Concept of Life
I can see the seed, the soil, the sun, and the water. But where does the astonishing idea of combining these things together as "life" come from? A man and a woman marry. They long to…
---
---