673 – Why Have 3,000,000 Men Read The Man in the Mirror? PLUS much more!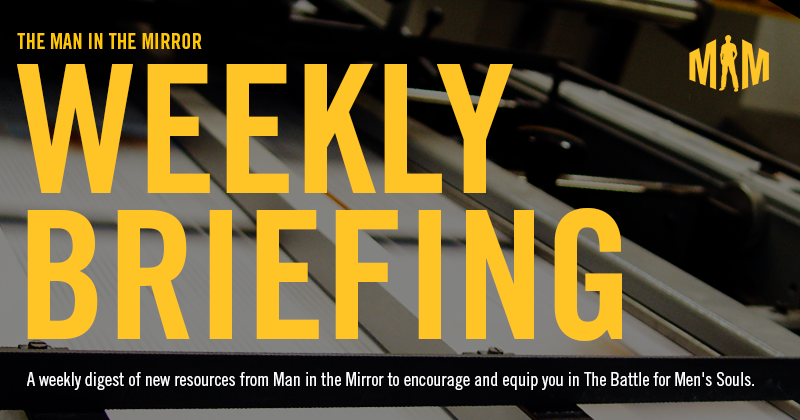 Here's what's new in the last 7 days…
Why Have 3,000,000 Men Read
The Man in the Mirror?
With Man in the Mirror's upcoming 30th anniversary, there's never been a better time to read what started it all! With more than three million copies in print, this bestselling book has challenged and encouraged men worldwide. Find out why it was selected as one of the 100 most influential Christian books of the twentieth century!
---
This Week's Video Bible Study…
August 19, 2016 | The Only Way to Really Live
We can all agree that it's tough for many men today to figure out how to keep their priorities straight in this weird world. There are so many distractions that pull at us, and so many forces trying to influence the direction we go.
Do you feel like you are living as a strong, godly man, even in the face of opposition? Do those around you recognize that you have true spiritual power and influence? Join David Delk as we talk about how persistently following Christ can transform us into the men God has called us to be!
The BIG IDEA. To be a Christian is to love everyone and want God's best for them.

Click here to watch or listen to the Bible Study.
---
The Spiritual Disciplines, Pt. 2
The Spiritual Disciplines, Pt. 1
---